Happy news for all our members!
Finally, the time has come for us to reopen! We open again on Monday 25/1 - 2021.
 Due to the ongoing pandemic and the situation in society, it is important that we all do what we can to reduce the spread of infection, therefore we at Fightzone have certain rules that all members must follow. This is very important for us to be able to run the business and start the training that we all like!
From 25/1 - 2021, we will have a limited schedule, this to reduce congestion and the number of people staying in the room at the same time.
Important to remember:
- Do not come and exercise if you have the slightest symptom, stay at home!
- Wash your hands and maintain good hygiene.
- No showering at the club.
- Only training members may stay in the room, it is not allowed to sit and watch. This is so that we can keep down the number of people in the room and so that everyone has a chance to train.
- After completing the session, it is important that everyone leaves the room and goes home. This is to make room for others who will train afterwards.
NOTE!
All members must pay SEK 100 in annual membership fee for the calendar year 2021. It is very important that all members do this before their first session to be insured.
The staff at Fightzone Malmö thank you for your patience and understanding and we look forward to the spring semester 2021 as much as you do!
Sincerely
Fightzone Malmö
Mer om källtextenKälltexten krävs om du vill ha ytterligare information om översättningen
Skicka feedback
Sidopaneler
Hello all parents!
On 25/1, Fightzone will reopen, which means that the children's training will also start! We will follow the same schedule as last semester, which you can find on our website. In order to be able to hold the children's training, it is required from both you and us that we follow certain rules of conduct:
- A maximum of 1 parent / relative per child may follow into the room and watch the training. This is so that we can keep the limit for the maximum number of people in the room according to law.
- No shower.
- After the first session is finished, everyone must leave the room, this to free up space so that the second group can enter.
- Do not enter the room before the other group has finished their training.
We will also hold a graduation after the semester has started. More info on this coming soon!
Before the spring semester 2021, the training fee will be increased to SEK 1,499, this due to increased costs for the association.
A membership fee of SEK 100 for the calendar year 2021 must be paid before the first session for all members of the association.
To reduce queue formation and make it easier for you, it is possible to pay a training fee & membership fee via swish (SEK 1499 + SEK 100).
Swish: 123-157 74 10
Mark the payment with the child's name and social security number.
We look forward to the spring semester 2021!
SINCERELY
Fightzone Malmö
Dear members
We are in a difficult time where we and the rest of the world are fighting the same problem. What we want is for everything to work as usual again, but we are not there yet.
So how does that affect us at Fightzone?
The Swedish Sports Confederation follows the government's recommendations and restrictions, and the regulations are too temporary for us to open the doors on 25 January.
We will keep our members updated on whether the closure will be extended or not. We ask you members to keep yourself updated via our website and Facebook page.
Thanks for your understanding.
Take care of er❤️
Welcome to Fightzone

in Malmö
Fightzone is an academy where people from all walks of life can come learn the fundamentals of self defence and enjoy a great environment of positive attitude and camaraderie.
Members of Fightzone all encourage and help support each other in being able to reach physical goals and promoting self discipline and positivity regardless of background, age or gender. 
Come Join the Fightzone family and share your goals with our great teachers, friendly members and realise your full potential.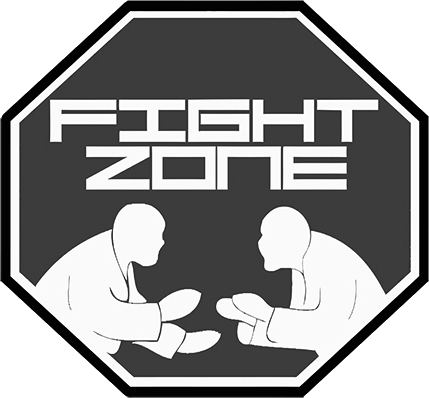 ---
Todays schedule
| | |
| --- | --- |
| 18:00 - 19:30 | Boxing Mixed |
| 18:00 - 19:30 | Thai/Kickboxing Mixed |